Sky Lounge Breakfast with Local Organic Vegetables
We hope our guests have a healthy start in the morning. From fresh island grown organic vegetables, traditional island tofu to seafood caught from the surrounding sea, we provide various kinds of traditional and modern Okinawa cuisines made with local ingredients.

Try out our delicious Vegetable Shabushabu (boiled meat and vegetable dipped in soy sauce)
The Hotel with Top Most Okinawa Food Menu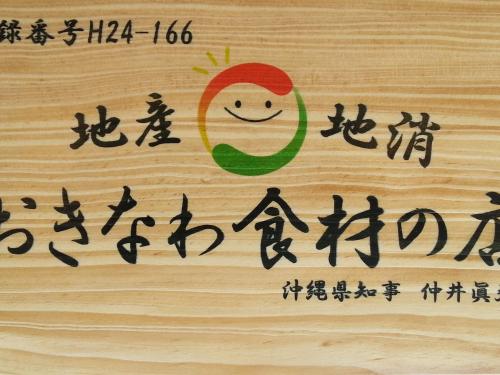 For us, it is incredibly important to keep a lively Okinawa atmosphere within our hotel so our guests can enjoy the best in and outside our hotel. Our chef who cooks our breakfast is fully qualified for this, who had passed the official "Okinawa Food Specialist Test"! Our restaurant is also officially approved for using local ingredients.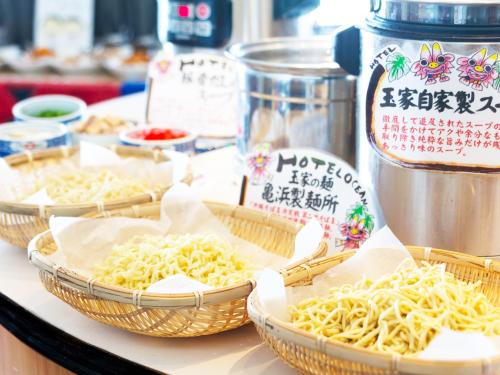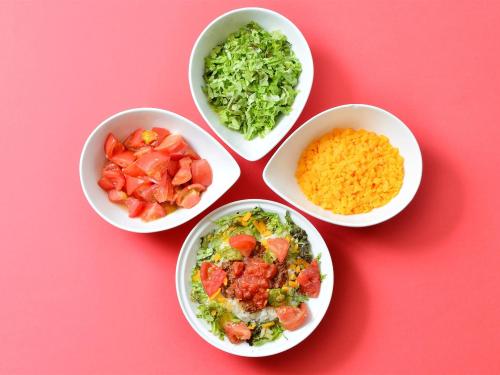 Self-making Tacorice

An original ocean meal! Tacorice is our local food born after the Battle of Okinawa. At our restaurant, you can decide the amount of the lettuce, taco meat, cheese, tomato, salsa sauce over the rice, totally up to you!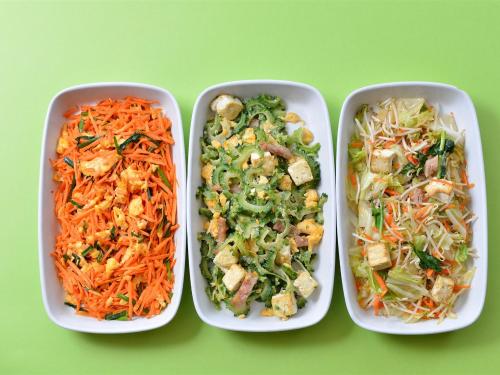 Goya Chanpuru (in the centre)

"Chanpuru" means "mix" or "fry" in Okinawa language. The real local Chanpuru consists of pork luncheon meat, not the pure pork meat! The interesting flavor of green Goya adds up to increase your appetite.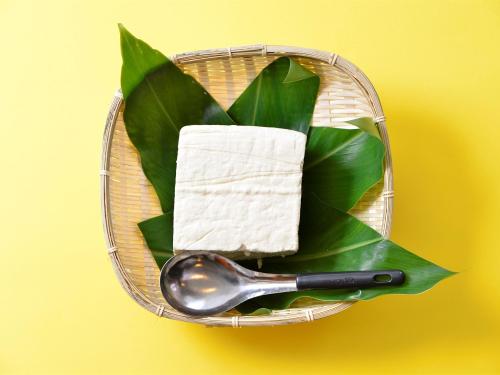 Island Tofu

Compared to the usual tofus from the inland, island tofu has less smell of soy and has a nice texture when chewing.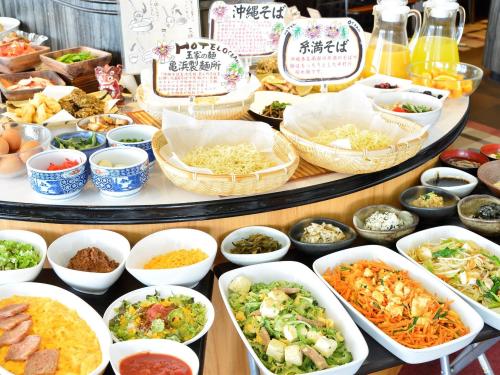 Is your reservation meal exclusive? Don't worry, you can add meal anytime per below price!

Breakfast Buffet (06:30~10:00)
JPY 1500 per adult / JPY 750 per child (6~12 years) / FREE for children under 6!

Lunch Buffet (11:30~14:30)
JPY 1700 per adult / JPY 800 per child (6~12 years) / FREE for children under 6!